Casa de Kertesz
An experiment in Contemporary Colombian Drug Lord design

The first five years of this project were the hardest and most time-consuming part: Deciding what to build, finding the right architect, finding the right builder, and getting the money and all the permits to make it happen.

2001:
Bought 1.3 acres of land in a Circle G community in Queen Creek, Arizona.

2003:
After visiting more than 100 model homes and floor plans, acquired the services of a very talented architect (Jack Houston Design Group) to design the perfect house. The design was a combination of Spanish Colonial, Santa Barbara, and some other stuff that I'm not sure has a name. The intention was to have a radial design with minimal wasted space, a guest casita, a huge courtyard, a partial basement, and secret passages. I refer to the design as "Contemporary Colombian Drug Lord" for lack of a better term because of the sniper towers and sentry posts. The security features are on the wish list and may not be included in the eventual design.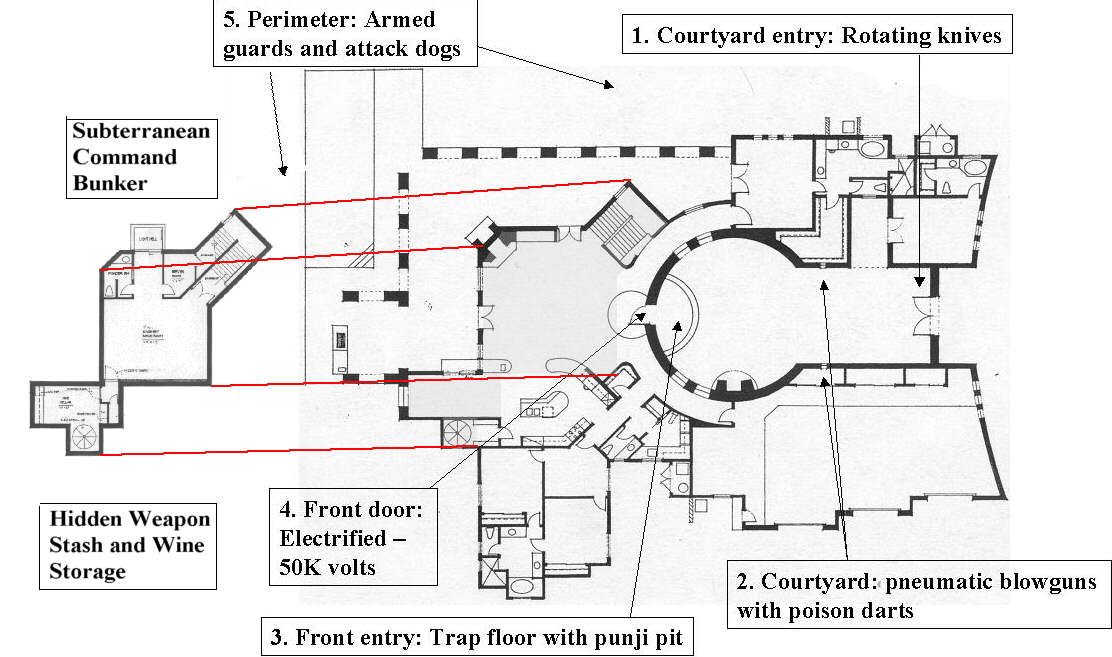 2006:
After 3 years of design, getting financing, and getting permits from Homeowner's associations and Town of Queen Creek, the plans are finally done and approved. Found a contractor who had built houses similar to the design (Inside Out Construction) and broke ground in December.

December 2006 Construction
January 2007 Construction
February 2007 Construction
April 2007 Construction
May 2007 Construction
July 2007 Construction
August 2007 Construction
November 2007 Construction Completion